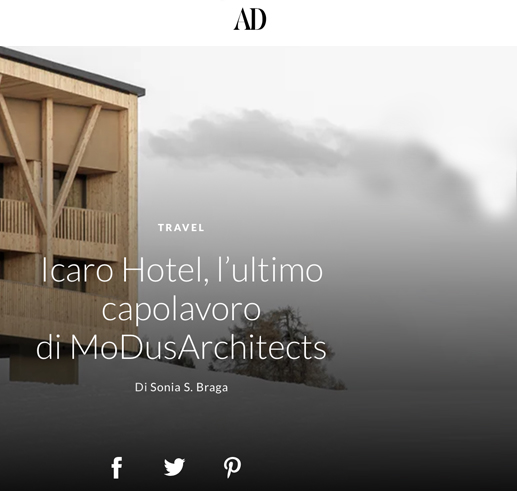 NIVA X ICARO HOTEL
NIVA design X Icaro hotel
Icaro Hotel, an alchemy of contemporary architecture, design, hospitality, tradition, art and craftsmanship, still preserves its most authentic characteristics. With its wooden volumes with stereometric lines, the new Icaro fits elegantly into the rich architectural landscape dedicated to hospitality in this region, since 2009 part of the UNESCO natural heritage.
MoDusArchitects' work was based on the original structure: the extension to the east follows the ground plan of the existing wing to the west. On the façade, the saw-tooth larch cladding and the wooden colonnade surmounted by the large pitched roof constitute the framework that assimilates previous interventions and evokes a unified architectural body.
But the new Icaro Hotel also stands out for the many precious aesthetic details: NIVA design participated in the project with the "Colate" vase collection and the knobs of the stone collection that we find to enrich the hotel lobby.